The Truth about Improved Revenue Cycle Management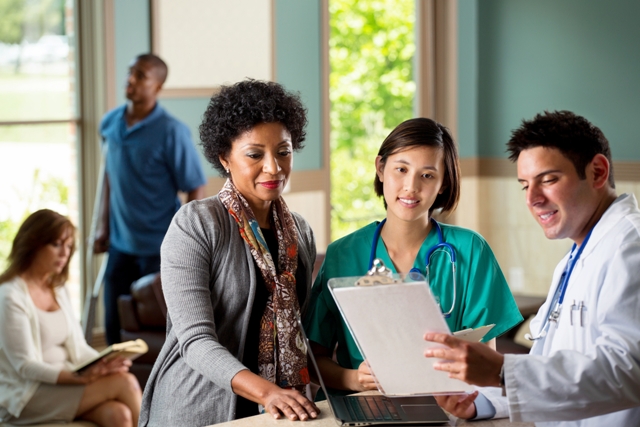 Managing a practice is becoming a tedious affair for most healthcare providers. Today, the evolving landscape in the world of insurance norms is quite an uphill task for any physician to constantly be aware of.
A vendor that is specialized in medical billing with an understanding of modern healthcare insurance processing need serve the right momentum.
Outsourcing is increased over the years with the search for a perfect partner in healthcare revenue cycle management.
However, medical claims that meet the mandate of individual payers requirements is quite a rarity with most billing companies not confident in their practice management expertise.
Denial Management Methods That is Best in Class
Rejections or denial management for any provider with the right checks and balances is critical.
Also, a salient component to improving collections will be comprehensive account management. Pending accounts are a big worry for most providers.
In most cases, it is been observed that faulty eligibility verification and prior authorization process accounts to an increase in billing costs.
Reducing costs in billing while simultaneously complying with competitive care management services is a must have for any healthcare provider.
But, the challenge lies in streamlining the entire revenue cycle with robust processes, platforms that are automated providing reimbursements consistently in a quick turnaround time.
A Complete Revenue Cycle Management Strategy
The need of the hour for any practice will be an end to end support system that will provide the perfect assistance to existing medical claims submission methods in place.
Medical coders and billers that understand the needs of the industry and its immediate mandates will be serving a pioneering advantage in all accounts.
Also, security of patient information, HIPAA management in billing processes will be instrumental in optimizing the quality of the medical claims.
A dedicated third party perspective from a prominent RCM company will surely give a boost to the existing best practices and help a provider eliminate process loopholes in a promising manner.
Flexibility and disciplined accounts receivable strategy will be beneficial as it helps a provider address their pain points with a quantitative analysis.
AR experts that understand the value of an account, its potential outcome and the procedure involved to yield reimbursement will serve a definitive edge. It will give a desired financial ROI that will help a practice focus on their core competencies by reducing the burden on their in-house staff.
At the end, a medical billing company with a competent understanding of the claims adjudication priorities of the payers will be serving an ideal advantage. The company will improve visibility by ensuring a superior submission of claims with an excellent collection approach in place.