3 Common Mistakes in Medical Billing that Result in Denials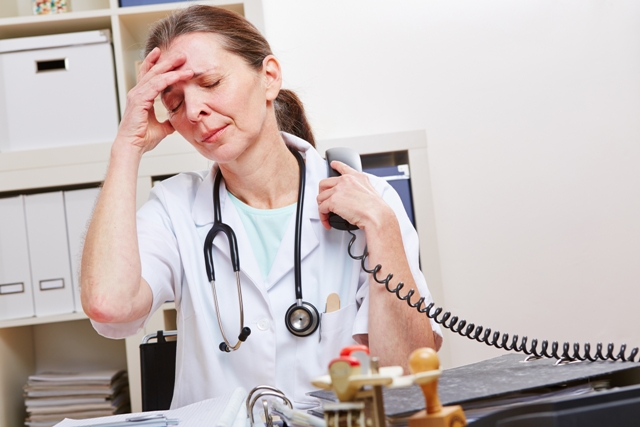 Synchronized denial management is the essence of a good practice in the modern era. It is important to note that medical billing has evolved with time & federal amendments on a periodic basis influences day to day operations of healthcare providers. It is indispensable to have a streamlined management of claims submission that will allow consistency in true proportions.
♦ There are specific guidelines that need to be maintained by a provider in respect to insurer's specifications. It is precisely due to which we find increased focus on the provider's behalf to a better billing process guaranteeing ROI.
♦ The relevance of right practices with effective customization cannot be underrated & you must be able to diagnose the real-time errors that increase denials.
It is true that with rapid changes in coding standards, your in-house team faces confusion in staying ahead with their practices that will ensure better reimbursements. It also can be catastrophic to the vitality of your business finances as your ROI will be influenced in the long run.
Some of the common mistakes in medical billing services that should be avoided are:
Inefficiency in HIPAA secured submissions: Securing the information of your patients especially with electronic submission has become all the more important. EMR practices with majority providers are not up to the desired proportions. The guidelines have become even more stringent & making the necessary provisions for the insurer's claims adjudication process isn't ideal with most.
Lack of best in class coding standards: As ICD-10 has arrived, it is critical to implement the right procedural, service & diagnosis codes. Specifications with the necessary modifiers aren't up to the needed standards & lacks transparency. Coders in-house lack the efficiency with the necessary knowledge about the emerging coding practice. Use of local codes is still prevalent that damages the real time credibility with the payors. It impacts the conclusive reimbursements from the insurers who have in-built specifications in place.
Inconclusive practice management methods: Employing the right checks & balances at the onset of service delivery with proper Pre-certification services & eligibility verification is the key. Implementing the best practices in Prior Authorization can be a challenge with your employees who might lack the required skill-set or proper understanding of benefits verification. It automatically influences the billing priorities of your practice that lack the desired automation.
Eliminating these three critical mistakes with proper training of your employees or by employing a disciplined revenue cycle management company will surely help you manage your financial health with the right perspective in place. It will help you upgrade your medical billing cycle adhering to insurer's claims adjudication process.